Bible Baptist Church International
Sermon: Three Men at the Last

Pastor Mike Schreib

Bible Baptist Church International

Sermon: Smells Really Good in Here


Pastor Gene Kim


San Jose Bible Baptist Church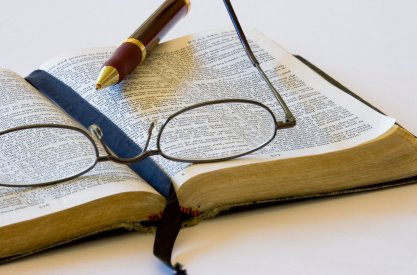 (This page is still in progress). Welcome to the Bible-believing movement! The devil would like nothing more than to see you get deceived by some wrong doctrine or live a ruined life. And he has done a good job, because it is very difficult nowadays to find truth and work with the right kind of Christians. That is why it is very important to get involved in a Bible-believing work. This page is intended to provide as many Bible-believing resources for you to work with. In order to live a life full of truth and proper Christian growth, there are four things we strongly urge you to do, and we will provide the links below...
Read more...
Matthew 27:35-44

35 And they crucified him, and parted his garments, casting lots: that it might be fulfilled which was spoken by the prophet, They parted my garments among them, and upon my vesture did they cast lots. 36 And sitting down they watched him there; 37 And set up over his head his accusation written, This Is Jesus The King Of The Jews. 38 Then were there two thieves crucified with him, one on the right hand, and another on the...
Read more...

2 Timothy 2:7-10

7 Consider what I say; and the Lord give thee understanding in all things. 8 Remember that Jesus Christ of the seed of David was raised from the dead according to my gospel: 9 Wherein I suffer trouble, as an evil doer, even unto bonds; but the word of God is not bound. 10 Therefore I endure all things for the elect's sakes, that they may also obtain the salvation which is in Christ Jesus with eternal glory.

Read more...

2 Timothy 3:16-17

16 All scripture is given by inspiration of God, and is profitable for doctrine, for reproof, for correction, for instruction in righteousness:

17 That the man of God may be perfect, thoroughly furnished unto all good works.

Read more...

Psalm 119:130

130 The entrance of thy words giveth light; it giveth understanding unto the simple.

Read more...

Dr. Gene Kim unlocks the MOST important study method that will clear up many wrong doctrines.

Read more...
«
Start
Prev
Next
End
»
Page 1 of 208
Copyright © 2018 Bible Baptist Church International. All Rights Reserved.