Bible Baptist Church International
Sermon: The Magnetic Cross


Pastor Mike Schreib

Bible Baptist Church International

Sermon: Things That Are Ready To Die


Pastor Gene Kim


San Jose Bible Baptist Church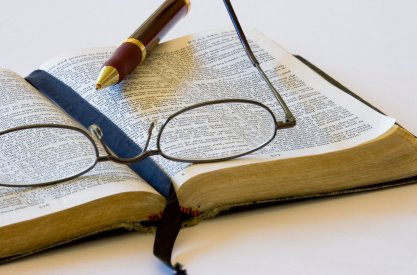 (This page is still in progress). Welcome to the Bible-believing movement! The devil would like nothing more than to see you get deceived by some wrong doctrine or live a ruined life. And he has done a good job, because it is very difficult nowadays to find truth and work with the right kind of Christians. That is why it is very important to get involved in a Bible-believing work. This page is intended to provide as many Bible-believing resources for you to work with. In order to live a life full of truth and proper Christian growth, there are four things we strongly urge you to do, and we will provide the links below...
Read more...
Dr. Gene Kim unlocks the MOST important study method that will clear up many wrong doctrines.

Read more...

Dr. Gene Kim shows the logical fallacy behind a popular false premise presented by King James Bible critics.

Read more...

Acts 13:26-39

26 Men and brethren, children of the stock of Abraham, and whosoever among you feareth God, to you is the word of this salvation sent. 27 For they that dwell at Jerusalem, and their rulers, because they knew him not, nor yet the voices of the prophets which are read every sabbath day, they have fulfilled them in condemning him. 28 And though they found no cause of death in him, yet desired they Pilate that he should be slain. 29 And when...
Read more...

This is a sermon by Dr. Gene Kim on reviving the passion and love you once had for the Lord Jesus Christ.

Read more...

Dr. Gene Kim counts the cost of the ministry, and charges those who would enter it.

Read more...

Dr. Gene Kim teaches on the subject of "Flesh And Spirit".

Read more...

Dr. Gene Kim counts down the Top 10 Female "Pastors" of our Laodicean day.

Read more...

John 12:27-33

27 Now is my soul troubled; and what shall I say? Father, save me from this hour: but for this cause came I unto this hour. 28 Father, glorify thy name. Then came there a voice from heaven, saying, I have both glorified it, and will glorify it again. 29 The people therefore, that stood by, and heard it, said that it thundered: others said, An angel spake to him. 30 Jesus answered and said, This voice came not because of me, but for...
Read more...

This is a commentary series by Dr. Gene Kim on the book of Galatians.

Read more...
«
Start
Prev
Next
End
»
Page 1 of 218
Copyright © 2019 Bible Baptist Church International. All Rights Reserved.