Bible Baptist Church International
Sermon: Counterfeits


Pastor Mike Schreib


Bible Baptist Church International

Sermon: Worth the Wait


Pastor Gene Kim


San Jose Bible Baptist Church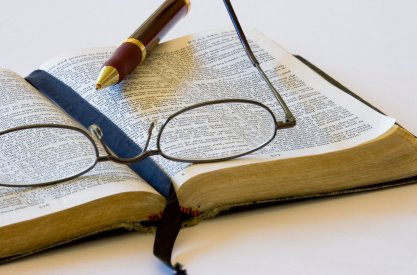 (This page is still in progress). Welcome to the Bible-believing movement! The devil would like nothing more than to see you get deceived by some wrong doctrine or live a ruined life. And he has done a good job, because it is very difficult nowadays to find truth and work with the right kind of Christians. That is why it is very important to get involved in a Bible-believing work. This page is intended to provide as many Bible-believing resources for you to work with. In order to live a life full of truth and proper Christian growth, there are four things we strongly urge you to do, and we will provide the links below...
Read more...
Dr. Gene Kim unlocks the MOST important study method that will clear up many wrong doctrines.

Read more...

This is a sermon by Dr. Gene Kim on being patient through the struggles we endure.

Read more...

Proverbs 15:14

14 The heart of him that hath understanding seeketh knowledge: but the mouth of fools feedeth on foolishness.

Galatians 6:3

3 For if a man think himself to be something, when he is nothing, he deceiveth himself.

Psalm 119:128

128 Therefore I esteem all thy precepts concerning all things to be right; and I hate every false way.

Read more...

Isaiah 9:6-7

6 For unto us a child is born, unto us a son is given: and the government shall be upon his shoulder: and his name shall be called Wonderful, Counsellor, The mighty God, The everlasting Father, The Prince of Peace.7 Of the increase of his government and peace there shall be no end, upon the throne of David, and upon his kingdom, to order it, and to establish it with judgment and with justice from henceforth even for ever. The zeal of the Lord of...
Read more...

Dr. Gene Kim convinces the discouraged with every word in Romans 8:28.

Read more...

Haggai 2:6-7

King James Version (KJV)

6 For thus saith the Lord of hosts; Yet once, it is a little while, and I will shake the heavens, and the earth, and the sea, and the dry land; 7 And I will shake all nations, and the desire of all nations shall come: and I will fill this house with glory, saith the Lord of hosts.

Read more...
«
Start
Prev
Next
End
»
Page 1 of 204
Copyright © 2018 Bible Baptist Church International. All Rights Reserved.